When it comes to consumption reporting and analytics, product recommendations, and keeping your program fresh, look no further!
At Crafty, our first company value is We Obsess Over the Client, and our Account Management team lives and breathes that spirit every day.
Your Account Manager is your ride or die, your first stop, your ear, your shoulder, and your new best friend.
Once you sign a contract with Crafty, you're paired with an Account Manager based on your unique needs. They spend their days making your life easier and more delicious.
At Crafty, Account Managers represent a large team of individuals focused on elevating your experience: Field Operations, Warehouse, Delivery, Procurement, and Technology Teams, just to name a few.
Quarterly Business Reviews
Once per quarter, our Account Managers will lead a Quarterly Business Review (QBR) with you. Leading up to this meeting, we will be compiling your consumption reports and identifying targeted recommendations for improving your program. Those recommendations could be product swaps as well as operational changes.
We bring forth ideas and suggestions derived from your data and daily operations that you can review. From there, our clients can provide feedback and come up with a plan together for any changes.
There are so many nuances that we can't possibly know. For example, if Peanut Butter Crunch Clif bars aren't moving, we would suggest removing them from your offering. Without your input, we'd never know that they're the CEO's favorite snack and thus, need to stay put.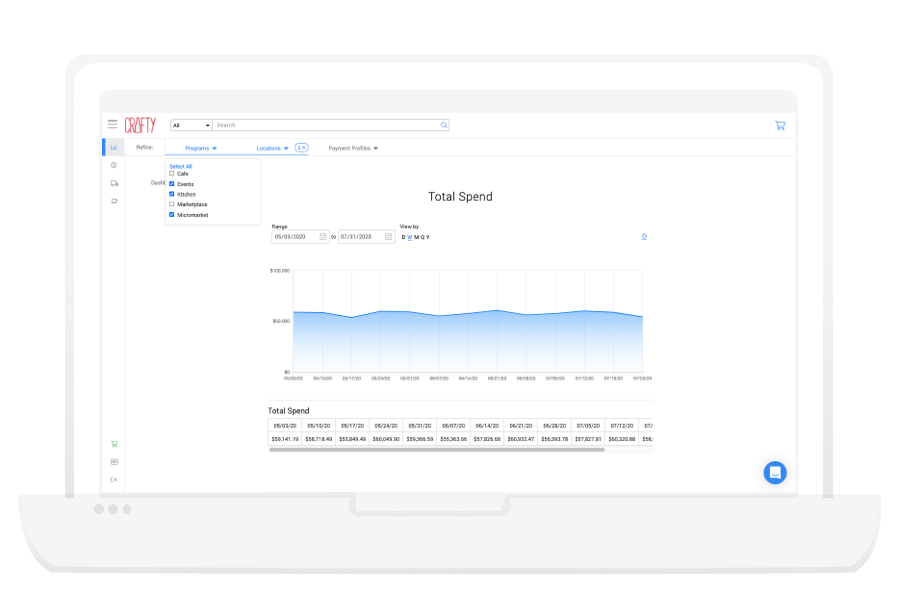 Managing Your Budget through the Inventory Center
Your Account Manager spends a lot of time in your Inventory Center updating products, identifying substitutes when something is out of stock, and constantly refining your inventory levels. When your Inventory Center generates an order, it is sent to your Account Manager for review and approval.
While our inventory logic is really smart, we prefer to leave nothing unchecked. Humans are still a vital part of our society, no matter what our robot overlords tell us. Your Account Manager is overseeing each of your orders through the month to ensure we are tracking to your budget.
Once our client has set their budget, we do not go over it. If consumption is spiking, we'll call it out to make sure we are staying ahead of things, because we know that Finance Teams hate surprises :)
Wondering how you should think about budget? We have some pretty great internal benchmarking that can help illustrate how to think about the right budget for you.