Coffee Equipment > Commercial Hot Water Dispenser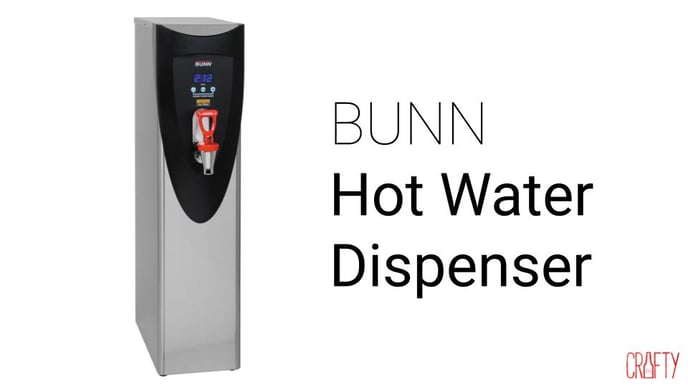 Bunn-O-Matic
Since 1957, Bunn-O-Matic Corporation ("BUNN") has been at the forefront of dispensed beverage equipment manufacturers. The majority of all commercial equipment models are assembled at facilities in the USA, and some of the components for their products are also tooled in these same facilities. BUNN's mission is to be the best provider of beverage equipment and services worldwide.
The H5X Hot Water Dispenser
This stainless steel hot water dispenser will provides piping hot water as needed for tea or hot chocolate. With an easy-to-use design and long-lasting stainless steel body, it's built to last. Plus, its contemporary, thin design means it can be placed on any counter without taking up too much space.
The Nuts and Bolts
Here's what you really need to know about this incredible machine:
Quality: when it comes to hot water needed for large populations, look no further.
Volume: this machine is ideal for large offices.
Maintenance: with the proper water filtration, this machine does not need much maintenance at all.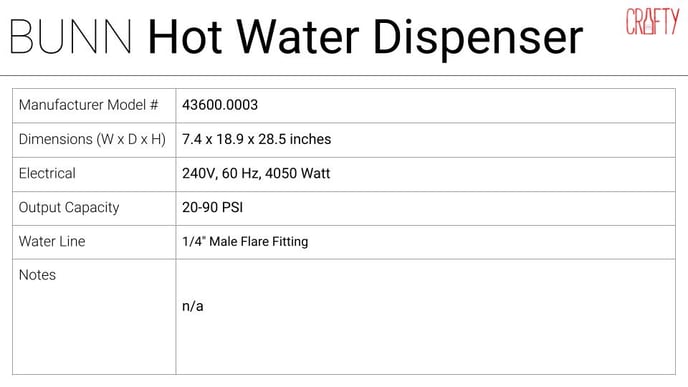 Spec sheet and installation guidelines are available for download through here.
Additional information is available via the manufacturer's website.