Learn all about our free standing bulk table to add to the aesthetic of your snack setup!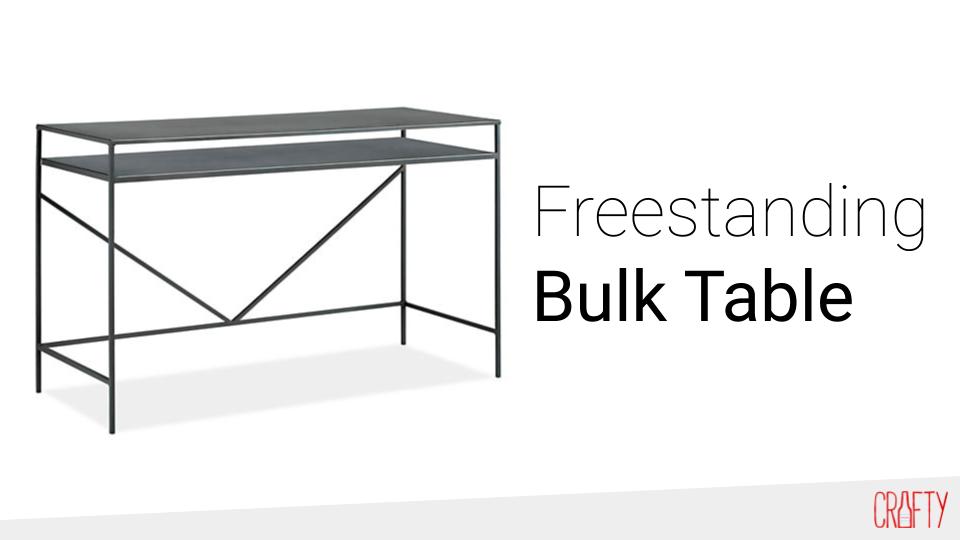 Room & Board
Room & Board was founded in Minneapolis, Minnesota by John Gabbert and a subsidiary of his parent's furniture store, Gabberts. They now operate all over the country offering sturdy, modern and clean designs. They partner with small and family-owned stores and designers around the country to create unique pieces of home decor.
Freestanding Bulk Table
This freestanding table is the perfect spot for your Rosseto EZ-SERV bulk snack dispensers! It has that clean and modern look with thin lines that remains in line with the Crafty aesthetic while also functioning as a convenient bulk snack station. This table comes in two sizes so they can fit into any space!
Nuts and Bolts
Quality: This table is as sturdy as anything on the market today. It's made from natural recycled steel and is hand-welded together which means each piece is slightly different due to the heating and shaping of the steel by an actual human. No two are the same!
Volume: Depending on the size you choose, it can hold as many as 5 different kinds of bulk snacks, along with a stack of bowls or plates.
Maintenance: Aside from a regular wipe down from our Field Ops team, this piece doesn't need much!
Here are the 2 sizes available:
For additional specs and guidelines, click here!
And that's all, folks! If you're interested in having one or many of these beauties in your space, get in touch :)