La Marzocco Linea Mini Equipment > Coffee Equipment > Commercial Espresso Machines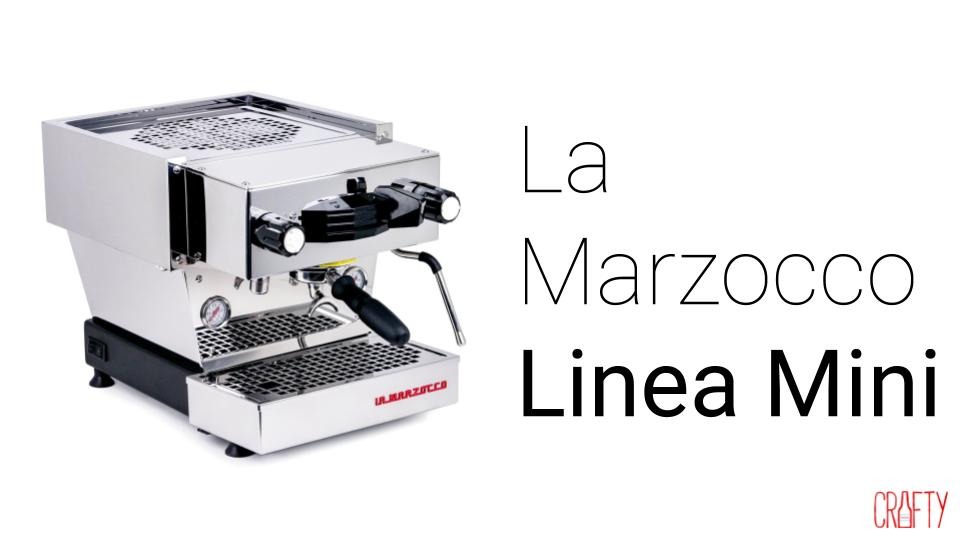 La Marzocco
Founded in 1927 by Giuseppe and Bruno Bambi, La Marzocco had its beginnings in Florence, Italy. La Marzocco has earned a world renown reputation for making beautiful, high quality, superbly crafted and uniquely designed espresso machines, with great attention to detail. Tradition and a passion in the search for quality and superior reliability are factors which have always distinguished and interested the entire company. Even today, highly specialized personnel supervise each stage in the production of every single machine, hand-crafted to order for each and every client. In this way, Giuseppe Bambi's great experience and professional pride live on after over ninety years.
Linea Mini
The Linea Mini is a kitchen-sized version of the Linea Classic, a machine loved by thousands of professional baristas and the heart of your favorite cafés. The Linea Mini looks as beautiful as it performs, ready to serve for years to come. The Mini features flexible, user-friendly, exclusive proprietary, interface software and related hardware ideated by La Marzocco.
La Marzocco has spent the better part of a decade bringing this technology to market in a reliable way.
The simplicity of the Linea Mini makes brewing and steaming a pure joy, and it comes in four color options:
Stainless steel
Matte red
Matte black
Matte white
The Nuts and Bolts
Here's what you really need to know about this incredible machine:
Quality: The Linea has stood the test of time, becoming the industry standard for over two decades.
Volume: Ensuring a new level of performance and reliability, the Linea Mini is a must have for smaller office sizes, with populations between 30 and 100 people.
Maintenance: Backflushing of the groups will be performed by the barista daily, and replacement of gaskets, group screens, and water filtration, as well as a steam wand rebuild will be performed every 6 months.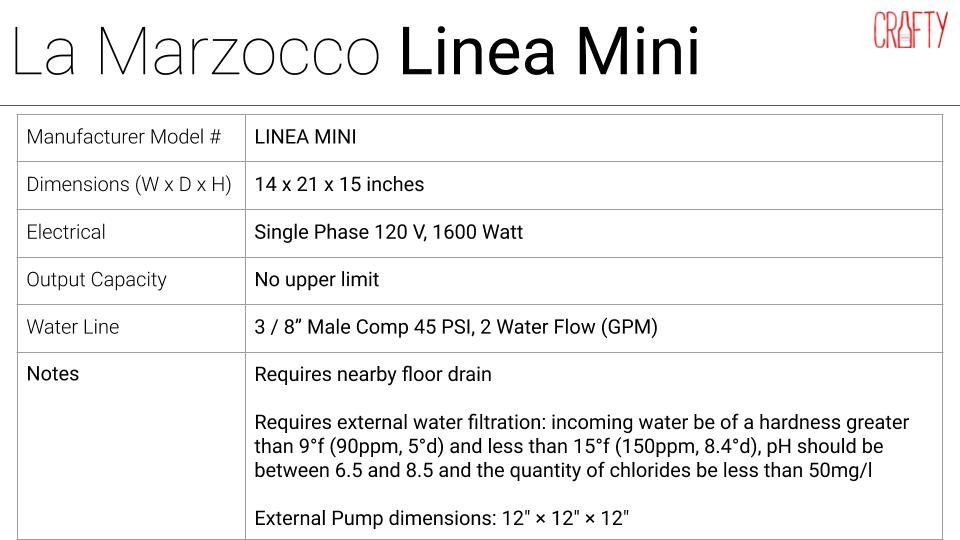 And that's about it! Here are some specs, so you really know EVERYTHING about the La Marzocco Linea Mini :)
Spec sheet and installation guidelines are available for download through here.
Additional information is available via the manufacturer's website.
Interested in having a La Marzocco Linea PB in your in-office cafe? Give us a holler through the chatbot!