Learn all about how our low profile snack drawers can add to the aesthetic of your kitchen!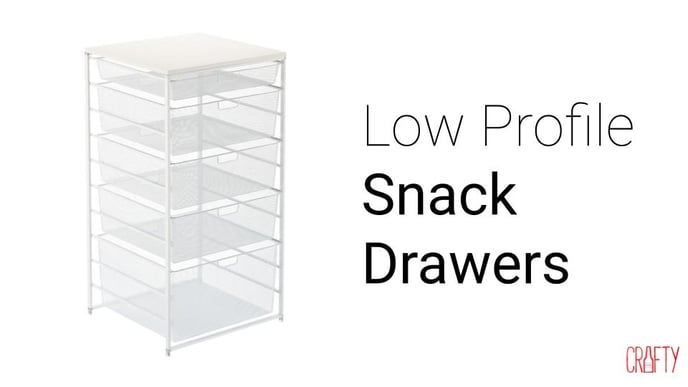 The Container Store
The Container Store is an American specialty retail chain company that offers storage and organization products, and custom closets. Their modular storage solutions are great options for any corporate kitchen.
Low Profile Snack Drawers
These low profile snack drawers are a re-imagination of a modular storage solution offered by The Container Store. The clean, white simple aesthetic works well in almost any corporate kitchen, and the white metal mesh drawers provide excellent visibility into the snack items kept inside each drawer. By placing drawers side by side, we can create a "snack wall" and create a countertop for additional display.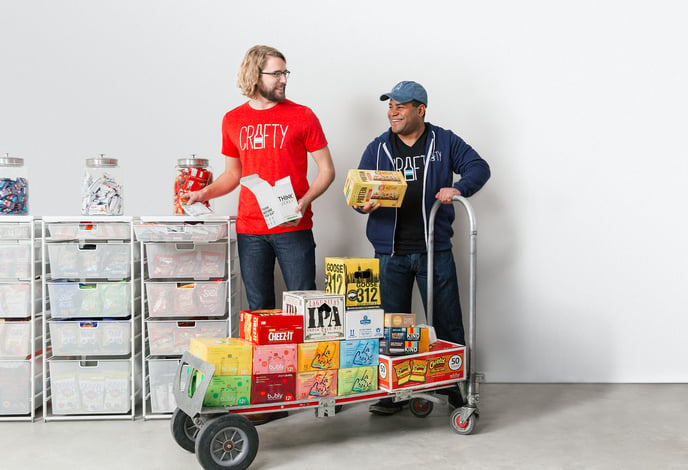 Nuts and Bolts
Quality: Epoxy-bonded steel construction ensures that these shelves can withstand a high volume of use, and the smooth gliding drawers enhance the user experience.
Volume: The bottom four row of drawers can hold an ample amount of bagged items, such as chips, popcorn, jerky, and crackers. The top drawer is best for bars and smaller candy, and the top shelf can be used for aesthetic touches or bulk products.
Maintenance: Aside from a regular wipe down from our Field Ops team, this piece doesn't need much!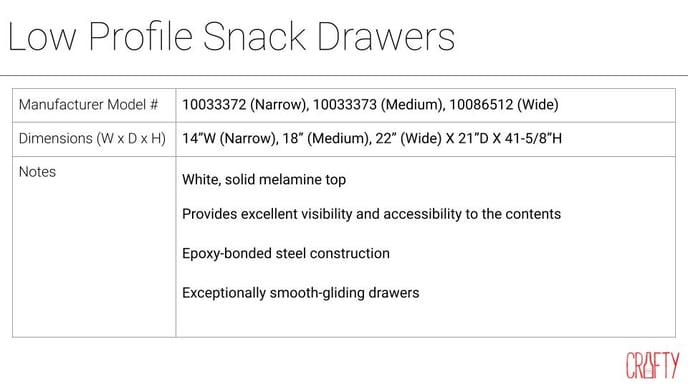 There are 3 widths available:
Narrow - 14"W - 21"D - 41-5/8"H
Medium - 18"W - 21"D - 41-5/8"H
Wide - 22"W - 21"D - 41-5/8"H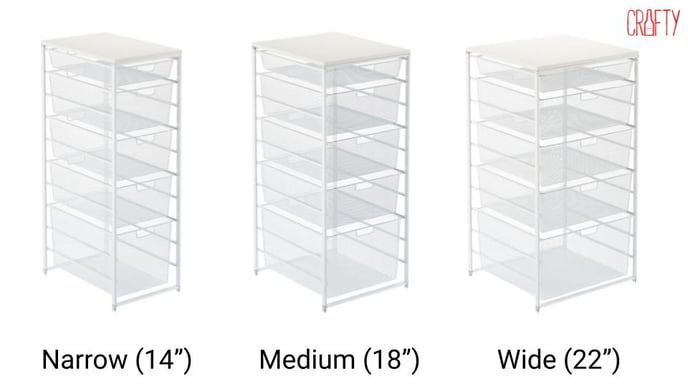 And that's all, folks! If you're interested in having one or many of these baddies in your space, get in touch :)