Mazzer Super Jolly E Equipment > Coffee Equipment > Commercial Espresso Grinders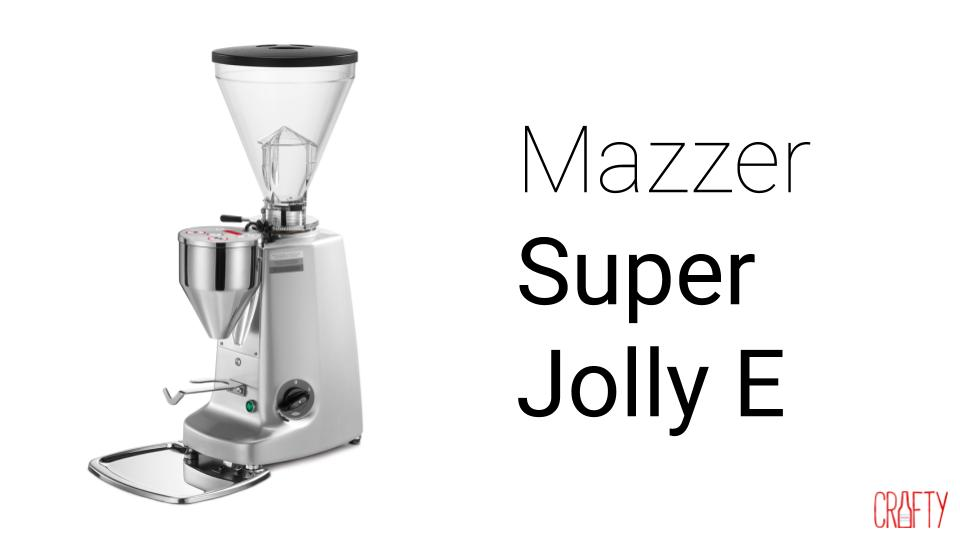 Mazzer
Mazzer is a leading company for the manufacture of coffee grinders, grinder-dosers and accessories. Its products are distributed in 90 countries worldwide and are well known for quality, reliability and design. The company is present throughout the entire technological process and the reliability of its components is internationally appreciated.
Super Jolly E
This humble little grinder is the workhorse of the American Third Wave Coffee movement. Mazzer in general and the Super Jolly in particular are many baristas' first grinder that they learn on and pull thousands of shots from. The flat blades make the grinder fast and efficient, and a little more economically friendly for mom and pop cafes. Technology has certainly improved this model over the clicker-doser Super Jolly that preceded it: now dosing is timer based, extremely consistent, and hands free! Making the baristas job slightly easier.
The Nuts and Bolts
Here's what you really need to know about this incredible machine:
Quality: For the medium volume cafe, look no further! The precision cut burrs and micro tuned grind adjustment makes this grinder a perfect companion to the busy barista.
Volume: The Super Jolly can reasonably be expected to grind 1 to 3 doses for espresso a minute, though the higher end will certainly cause engine heating and impact flavor negatively. This grinder is great for the medium consumption in-office cafe with a population between 100 and 300. For offices with a higher population Crafty recommends the Mythos 2.
Maintenance: Daily, your cafe team will calibrate the grinder for optimal espresso flavor. Once a week, the baristas will empty the hopper and clean it thoroughly, as well as run a capful of Grindz (a food-safe corn pellet) through the grinder to make sure all the old grind is flushed out. Every 800 pounds, the burrs need to be changed as they get dull and this will be handled by Crafty's technician.

And that's about it! Here are some specs, so you really know EVERYTHING about the Mazzer Super Jolly E :)
Spec sheet and installation guidelines are available for download through here.
Additional information is available via the manufacturer's website.
Interested in having a Mazzer Super Jolly E in your office? Not sure and just want to chat? Just looking for someone to talk to? Honestly, we're down for whatever.