Equipment & Servicing > Snack Walls & Bulk Dispensers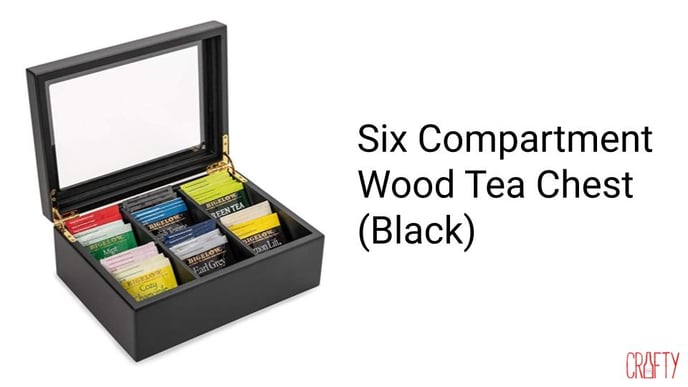 Six Compartment Wood Tea Chest (Black)
Keep all those tea satchels organized in a six compartment wooden tea chest. It can be kept in a drawer, or directly on the counter depending on your space. You can keep it open so everyone can always have eyes on what delicious teas are available, or you can keep it closed so people can discover what's inside, like a yummy herbal treasure chest! The compartments are 3" tall and 2 ⅞" wide.
The Nuts and Bolts
Materials: Made of wood with attractive gold metal hinges.
Volume: Each compartment in this box can hold up to 16 standard size tea satchels.
Maintenance: This just needs a weekly wipe down with a damp cloth to keep any dust at bay.
Dimensions: L 9.5" x H 3.875" x W 6.875"