Find out how to navigate the Order History section of your dashboard!
This section was created so you can view your recent orders and upcoming deliveries.

You can filter the search the same way as the other sections (in the header bar):
By Program - we organize your Crafty life into different programs, such as Kitchen, Cafe, Catering, and Micromarkets. Every order will fall into one of these programs, which will allow you to organize and filter your spend by program.
By Location - whether you have offices in different cities, different buildings, or not, you'll be able to filter your reporting all the way down to the floor or suite!
By Payment Profile - many of our clients are managing multiple budgets with Crafty. You can create a different payment profile for each budget, and our reporting will enable you to break out your activities by payment profile.
And you have a few additional filters as well:
By Date Range - you can limit the orders you're seeing by selecting a specific date rage.
By Order ID - you can find a specific order by entering that Order's ID #.
Let's take a look at what this section looks like and how to find the info!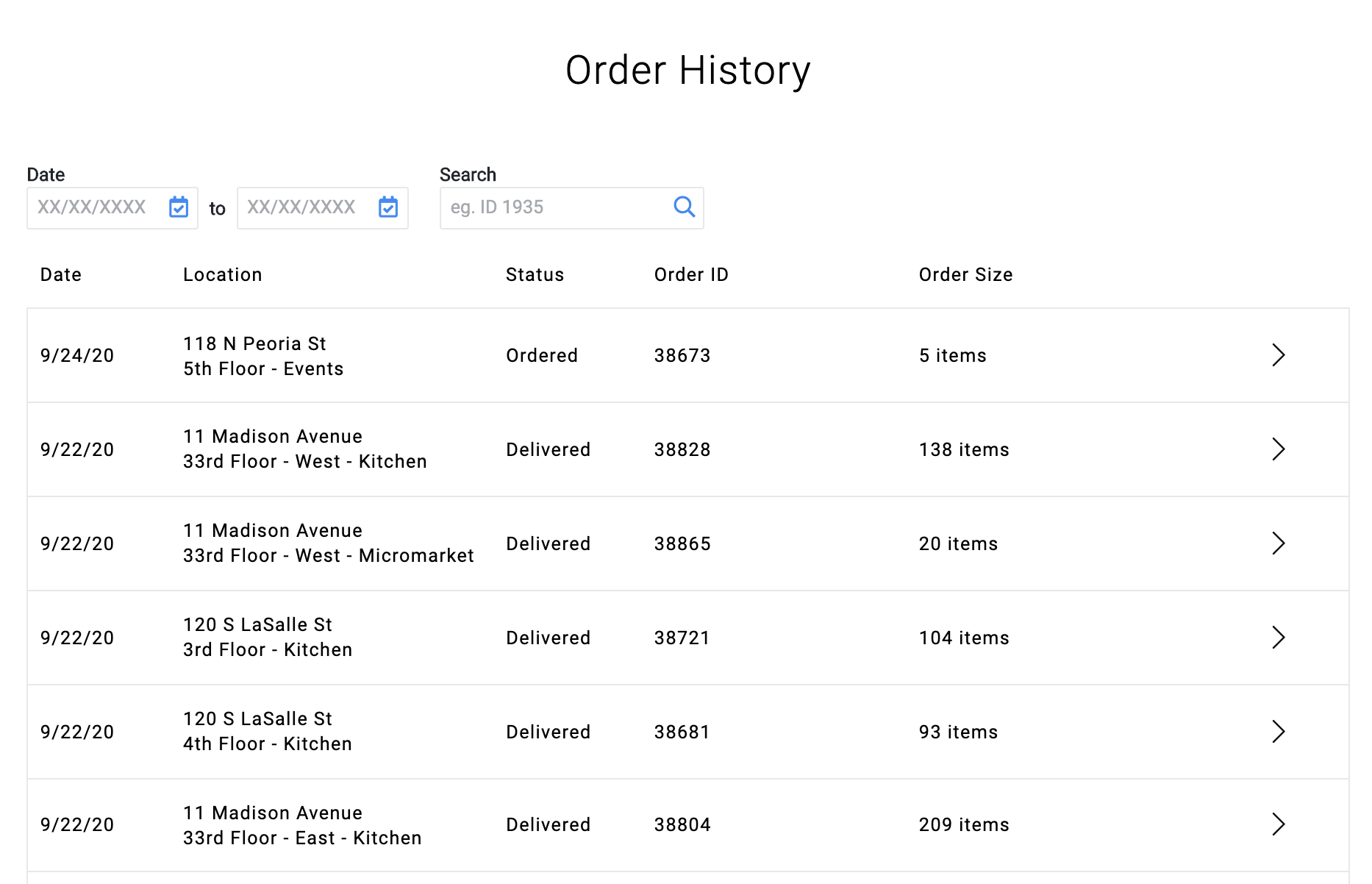 The column furthest to the right shows "Order Size", which shows the number of items in your order. If you click the arrow on the far right, you'll get into your order details, which will pop-up on the right side of your screen.
Here you can see each item on this particular order: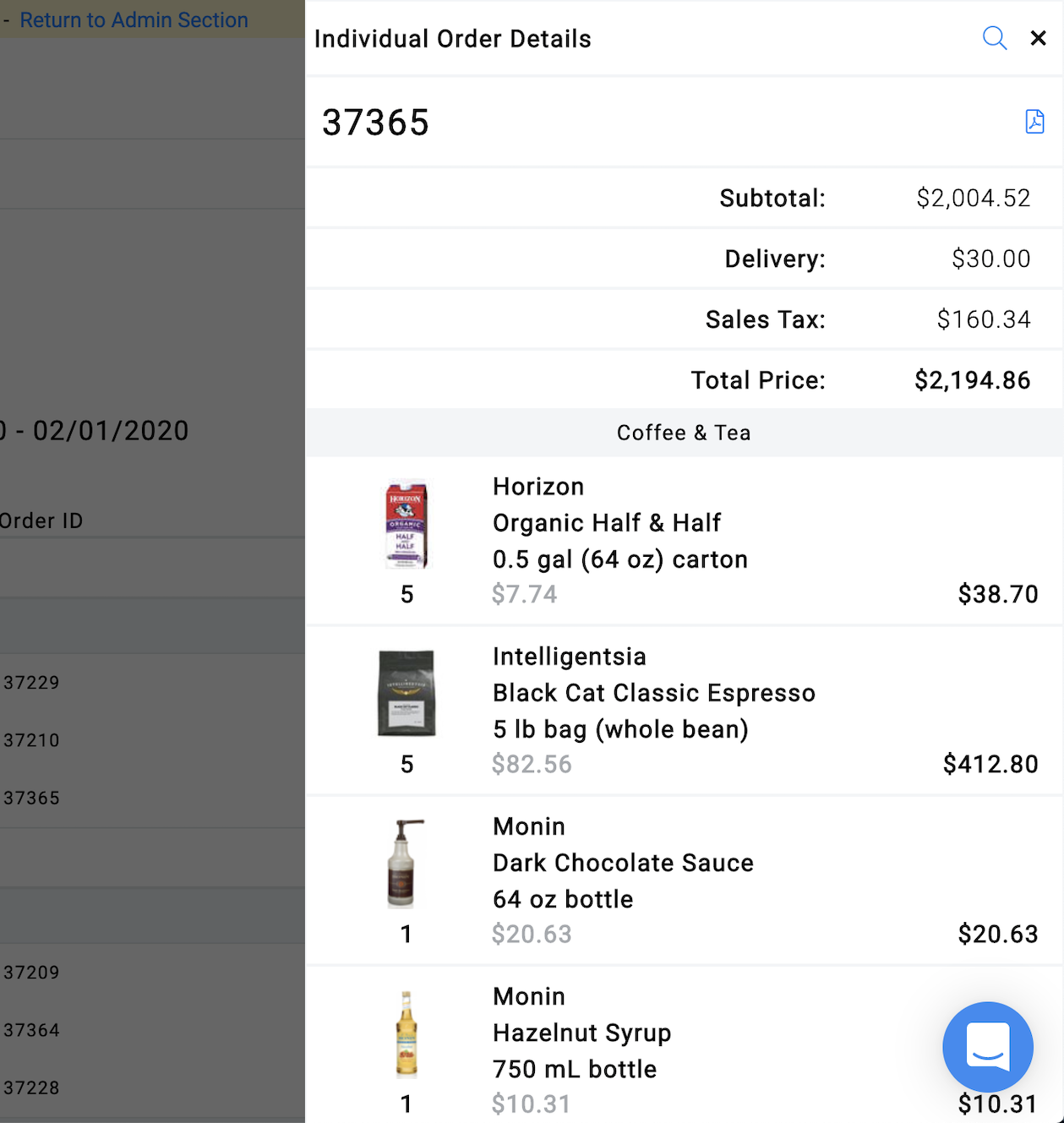 You can also download it if you'd like! See the little blue paper symbol on the upper right hand corner? Just click that and it'll download as a PDF!
And of course, if you ever need help on this or any section of the dashboard, you can click that blue chat bubble at the bottom right hand corner to speak to someone at Crafty directly and we'll help walk you through it :).
Want to talk to a human? We feel ya! Hit the button below and we'll be right with you :)