Equipment & Servicing > Blenders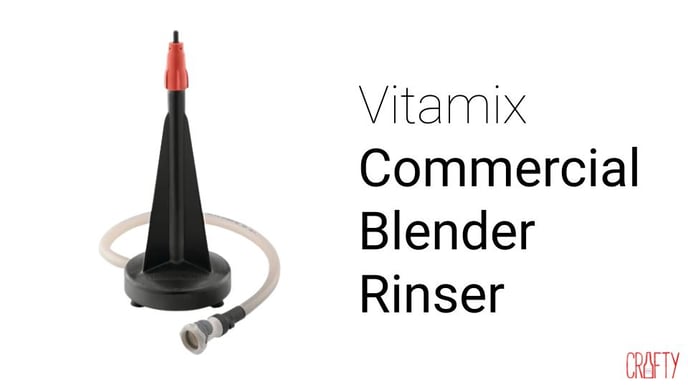 Vitamix
In 1949, Vitamix founder William G. "Papa" Barnard created the first infomercial in the U.S. to demonstrate how the Vitamix blender can help families eat healthier with whole foods. Committing to a healthy lifestyle meant that Mr. Barnard had to make a lot of his own food and in 1937, he created the first Vitamix blender. Since then, Vitamix has committed to engineering the best-in-class blenders and has consistently evolved with the times. That is why today, Vitamix blenders are the most durable, longest-lasting, easiest to use, and they have the highest horsepower of any blender on the market today.
Vitamix Commercial Blender Rinser
The perfect and most necessary accessory for your Vitamix blender! This is a container rinser that makes cleaning in between drinks a quick and painless process. All you have to do is place the container over the rinser, press down, and watch the powerful spray clean the container in record time. It's made with ABS plastic, which is durable and allows for heavy use. A suction cup at its base helps it stay put, so a busy day of blended drinks goes off without a hitch.
The Nuts and Bolts
Quality: Made with ABS plastic and a suction cup makes it last for a long time!
Maintenance: Give it a rinse after use with soap and water!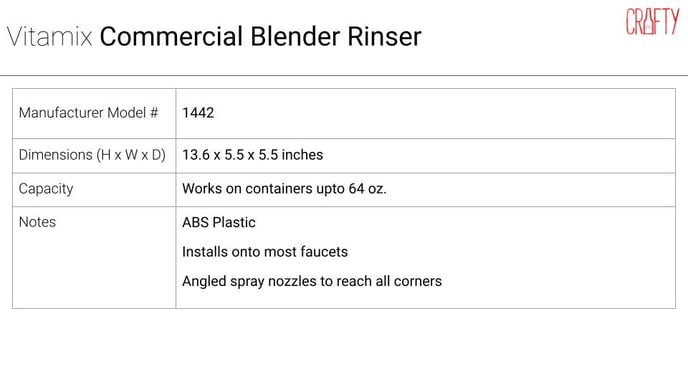 For more information, check out the spec sheet here!