Equipment & Servicing > Blenders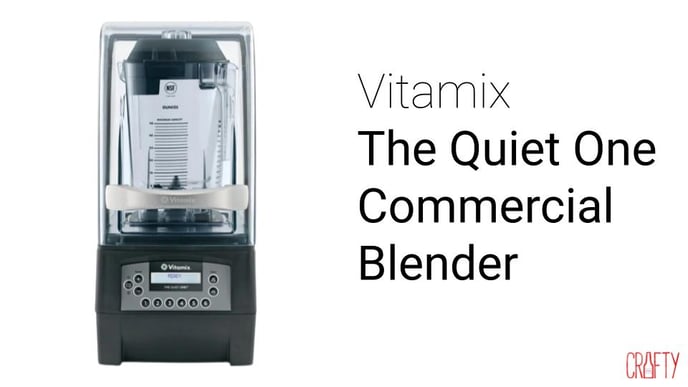 Vitamix
In 1949, Vitamix founder William G. "Papa" Barnard created the first infomercial in the U.S. to demonstrate how the Vitamix blender can help families eat healthier with whole foods. Committing to a healthy lifestyle meant that Mr. Barnard had to make a lot of his own food and in 1937, he created the first Vitamix blender. Since then, Vitamix has committed to engineering the best-in-class blenders and has consistently evolved with the times. That is why today, Vitamix blenders are the most durable, longest-lasting, easiest to use, and they have the highest horsepower of any blender on the market today.
Vitamix The Quiet One Commercial Blender
The Quiet One is a commercial blender that is making a lot of noise about its quiet hush! Its decibel level mimics that of a low, nearby conversation, so when you make your morning smoothie, you're not disturbing the entire office. The Advance Blade container helps reduce noise and improve performance. Air management and a powerful 3-peak output HP motor reduces noise, improves reliability, and minimizes downtime. The 3 peak output horsepower motor quickly pulverizes ingredients and blends multiple servings of smoothies, frappés, and frozen drinks easily.
Note: we still recommend locating these units as far away from your team as possible so as not to disturb them.
The Nuts and Bolts
Quality: When you have the quietest blender on the market manufactured by the best in the business, you get expertly made blended drinks and smoothies every single time.
Volume: Great for an office of up to 50 people with a container that holds up to 48 oz. of liquid.
Maintenance: Wash the container between uses with soap and water and make sure you give the entire appliance a daily wipe down!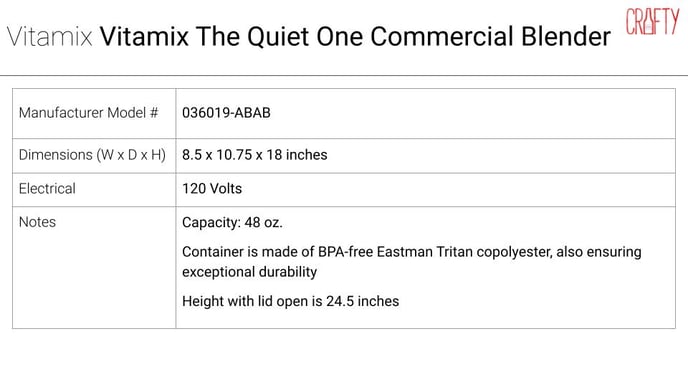 For more information, check out the spec sheet here!