Equipment & Servicing > Aesthetics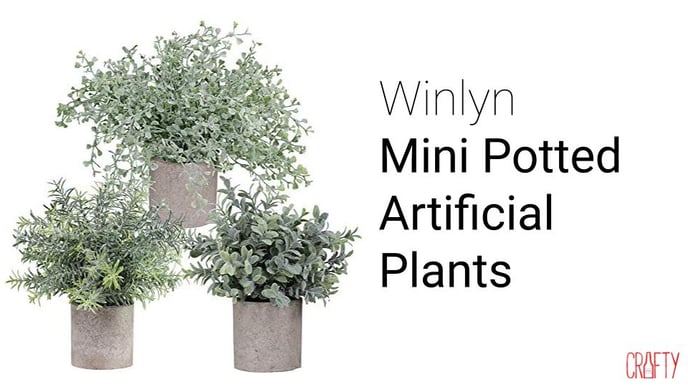 Winlyn
Winlyn, established in 2016, is a manufacturer of home decor, party supplies, toys and crafts. They specialize in artificial plants, fruits, garlands and flowers.
Mini Potted Plants Artificial, 8.3"-9" Tall (set of 3)
Bring some life into your office with this set of 3 artificial plants. Greenery in the workplace is known to bring a calming presence, and with these incredible, real-looking plants, you'll get the benefit of having some nature in your space with none of the maintenance.
The Nuts and Bolts
Materials: These faux plants are made from several green toned plastic pieces. The pot is made from paper pulp which is lightweight but sturdy and is designed to look like concrete for a modern look.
Maintenance: Aside from the occasional dusting, this gorgeous faux greenery requires no maintenance at all!