Equipment & Servicing > Aesthetics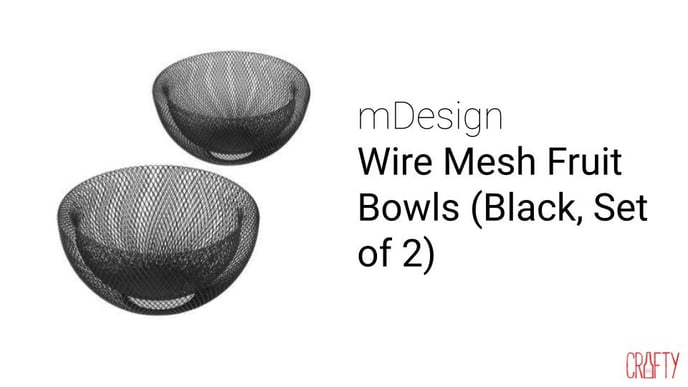 mDesign
mDesign is dedicated to creating a curated collection of products from around the world that will bring beauty and add function to your space.
Wire Mesh Fruit Bowls (Black, Set of 2)
These attractive mesh fruit bowls make a great addition to any sleek and modern office space. They can hold a variety of foods and can be fun to fill with a variety of different seasonal fruits.
The Nuts and Bolts
Materials: These are made with a strong steel wire with a rust resistant finish.
Volume: It all depends on what fruit you choose, but these bowls can display a good variety of delicious earth candy!
Maintenance: These need a daily wipe down to avoid any sticky residue.
Dimensions: Small Bowl 9.5" diameter x 4.75" high (7.75" inner diameter); Large Bowl 12" diameter x 6" high (9.5" inner diameter)