Learn all about our four canister bulk dispenser to add to the aesthetic of your snack setup!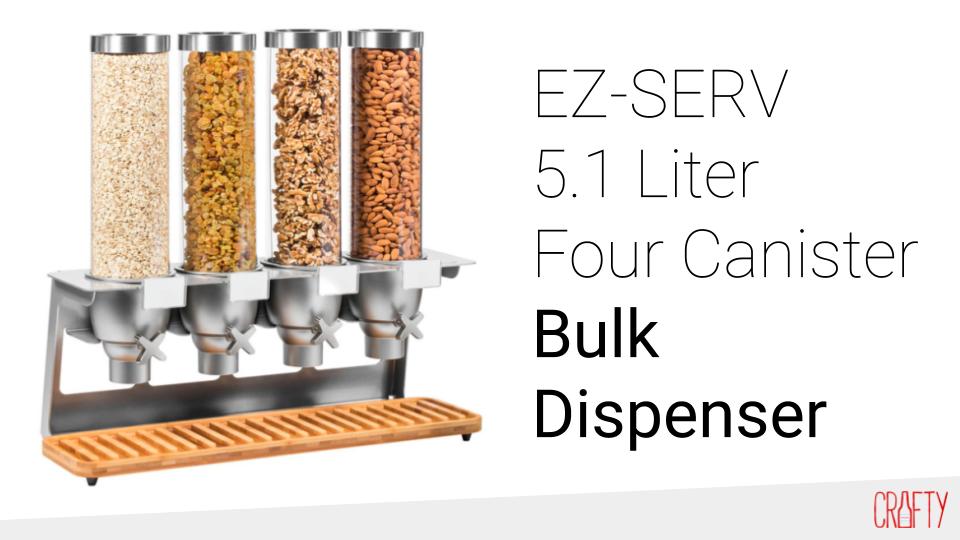 Rosetto
Rosetto is a global company that provides servicing solutions for 120 countries around the world. They use eco-friendly materials, prioritize design that promotes connectivity so that their products can be easily used together, and possibly most importantly, are easy to clean! Their products have been used at the 2016 Golden Globes, Super Bowl 50, and by Wolfgang Puck himself, so you know they're legit.
EZ-SERV® 5.1 Liter Four Canister Dispenser
We love the idea of bulk snacks. A big bag or box of bulk is great for reducing waste in the office, but the last thing we want is for someone reaching their hand in a bag and grabbing a handful, sharing all their germs! That's where these dispensers come in. They're 5.1 liters each and with four canisters, you can bring the variety. Plus, all you need to do in order to get to the goods is hold a bowl or plate underneath, twist the knob, and the snacks come flowing out, hands-free. Even better, they only drop a small amount at a time to reduce spillage and encourage portion control.
Nuts and Bolts
Quality: This dispenser is incredibly sturdy! Made with steel manufactured in the US, Rosetto is able to guarantee that it's the highest quality steel available.
Volume: Each canister can hold 5.1 liters and there are 4 canisters which makes for a grand total of 20.4 liters of product.
Maintenance: Our Field Ops team will wipe these down daily after filling them with product. We will also give them a good scrub from the inside out every 1-2 weeks or if we change the snack to something new.
Here are some specs to see if this will work in your space: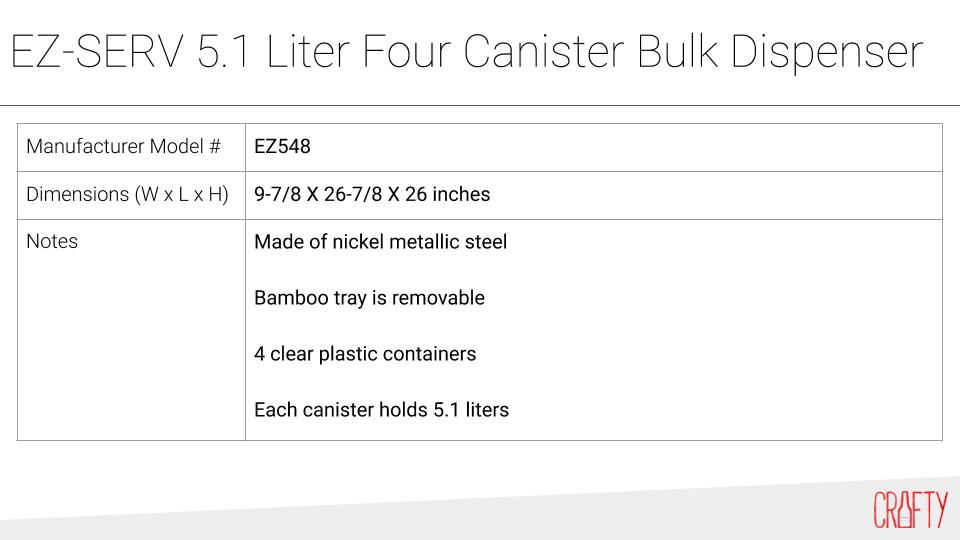 For additional specs and guidelines, click here!
And that's all, folks! If you're interested in having one or many of these baddies in your space, give us a holler :)