Equipment > Water & Ice Machines
Manitowoc
Established in 1964, Manitowoc Ice has become a recognized name in ice machines and ice technology as one of the Welbilt family of companies. Headquartered in Wisconsin, Manitowoc Ice is responsible for dozens of technological leaps in ice production, including diagnostics, cleaning, maintenance, and display.
CNF0201 and CNF0202 Ice Machines
This countertop ice machine and water dispenser can produce up to 315 lb. of bite-sized, chewable nugget ice per day in a convenient, space-saving design!
Compared to many ice machines on the market, this unit has an impressive 12.5" of clearance to fit even the tallest water bottles! Well, maybe you can find a water bottle that won't fit, but we're still giving this machine credit where credit is due :)
Additionally, this model delivers those cute little chewable nuggets of ice, as opposed to the traditional larger ice cubes.
The Nuts and Bolts
Here's what you really need to know about this sturdy machine:
Quality: a separate filtration system needs to be installed directly onto the water line.
Volume: this machine is very well suited for even the largest offices. We recommend one machine for every 200 people. The ice production capacity can deliver up to 260-lbs of ice per day.
Maintenance: the drip tray should be dumped daily, and the machine itself should be wiped down daily as well. The water filtration system will need to be replaced quarterly at a minimum, but fear not: our Field Operations team will handle that :)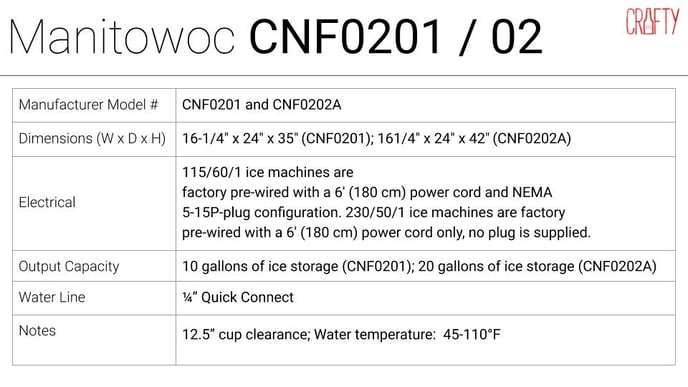 And that's about it! Here are some specs, so you really know EVERYTHING about the Follett 7 Series :)
Spec sheet and installation guidelines are available for download through here.
Additional information is available via the manufacturer's website.